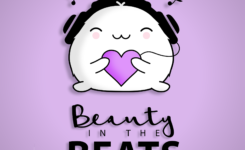 With so much talent in the greater electronic music realm, it can be easy to get lost and "miss a beat" from all the great things happening. Luckily, we're here to help. We'll keep you afloat of new musical releases, help you discover previously unknown artists — and revisit old ones where listening again may be overdue, and encourage building community around a shared love of electronic music.
We have a love of psychedelic bass, glitch, experimental, world bass, and deep bass electronic music, but we'd be remiss to confine ourselves strictly to those genres.
No, we're not getting paid by artists; we just really appreciate their talent and we love the music. If you do too, then you know that we all play a part in helping recognize talent where it's due. We hope you interact with the site and share your love on our posts.
Comment, Like, and Share our posts to spread the word and get these fresh beats to new ears.